This is the common ordinary decals with transfer carrier. For general use.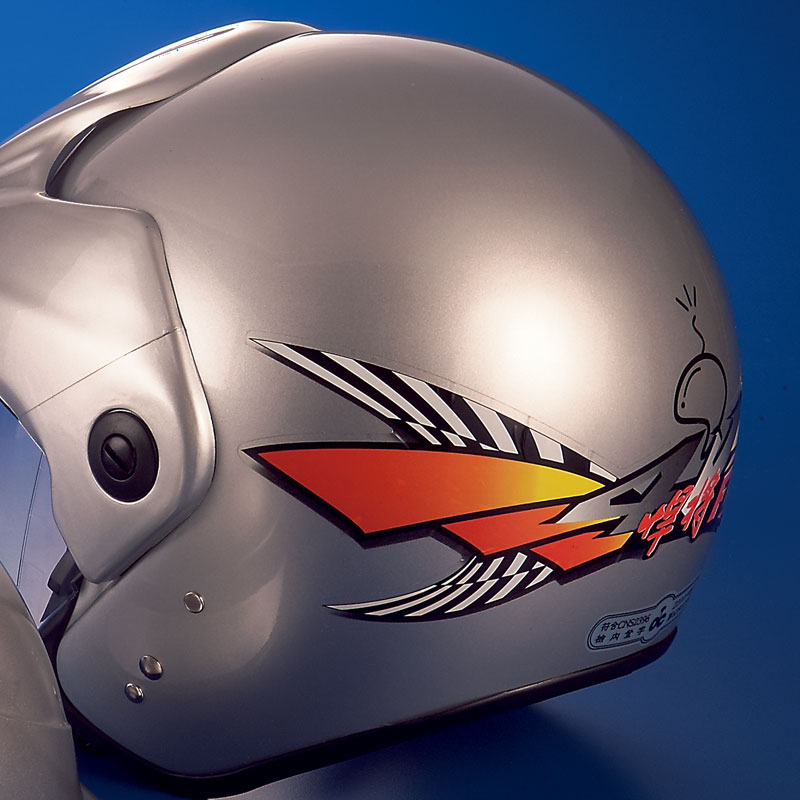 Series:
Self-adhesive decals
Characteristics:
More expensive than SKC but still affordable.
Less durable.Lower-strength adhesion.
Polyester film to protect against fingerprints.
Comes with transfer carrier which helps in the application of delicately cut graphics.
Applications:
General dry surfaces. No oil and dust.
If clear-coating is not considered, use this type of decal to lower cost.