Unique metal decal, made of stainless steel or aluminum.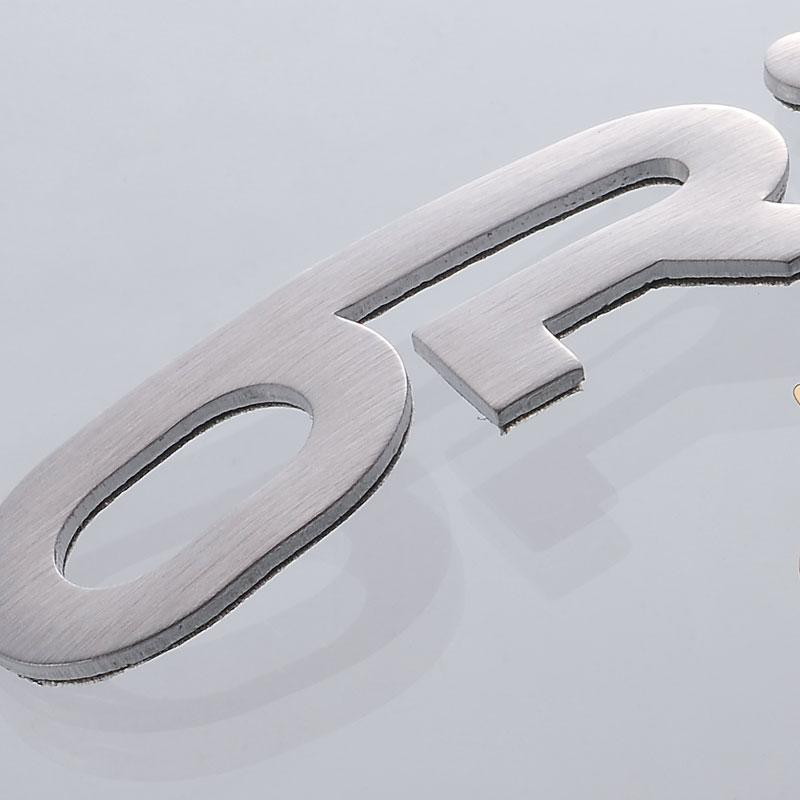 Characteristics:
Stainless steel or aluminum material.
Maximum thickness: 3mm flat / 1.5mm curved.
Multiple colors available.
Multiple thickness available.
Can be used on curves and round surfaces.
Mold required. More expensive that Electro-plated Nickel sticker.
Applications:
Any smooth and curved surfaces.