Unlike ordinary glitter decals, our water-transfer glitter decals can be clear-coated even if the glitter is rough.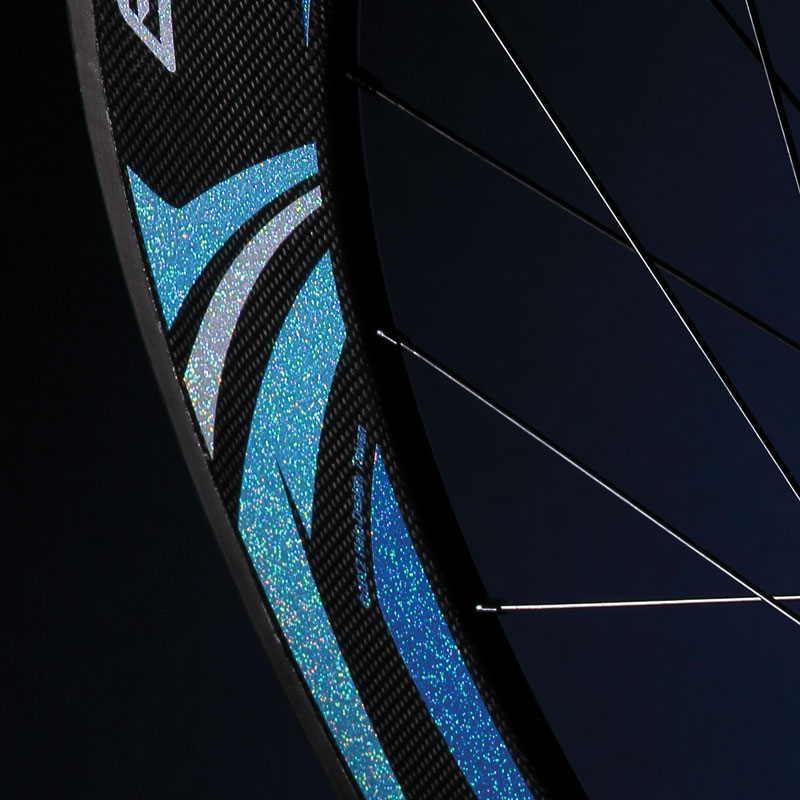 Characteristics:
Can also be with laser effect.
38% more expensive than water transfer (HRNT).
Applications:
General surfaces where the highest quality and the best possible aesthetics and durability are required.
 Suited for carbon fiber and aluminum.
 Items such as bicycles, tennis rackets, hockey sticks.
 Items that need to appear more flamboyant.